These are the times. If I could bottle it for you best I could, it would a goodbye. On a good day she smiles one last time as I wave her off. If I am lucky I get an "I love you" look. Cue up "Take my breath away". Cross my heart. Almost every time I drop my Josie and Justine off at work or school, I feel this rush of emotion. Yes, it feels like love. But it also feels like loss.
Mostly, the goodbye opens questions. Could it be the last? Is there some way I can be closer, be better for them? Was my work worth the trade? Was it necessary? Am I spending my time right?
Definitely some type of abandonment attachment complex type stuff. So I keep moving. I do. Always have, always will. Try to find the balance. Work it out in therapy. Ya know, the stuff you would want me to do. It feels right. Mostly good, sometimes hard.
Can I hack time? Not to stop it, but to make the best of it. To find peace and comfort in facing the truth in death. Can I face the end of the things I love? The truth that every day we grow, but we also die a little too. We lose a little perhaps.
It was never easy trying to be so in-tune with truth and that's why I had to cope with unhealthy things in the past. But I never lost complete sight of the beauty in facing the truth of loss and ultimately death.
In the journey of living a slow dying, I find some healing, beauty, and immortal connection. Something about habitually facing the end slows it down. Or at least there's some balance to find there.
But that's the punchline: I face pain and loss to buy time.
Buying time with hard work on the inside, on my shadow self, on my thorns. Buying time through healing and forgiveness. Buying time by being the person my daughter needs me to be. Buying time by giving up control to these people I love. I don't have to do or be it all. So here I go. Let go. Do that too.
And that's been the theme the last year or two for me. Just buying time.
But you know like us all, I still spend time to survive and hopefully give. Two updates on passion projects:
1 // stateofEMERGEncy – a five part documentary series on hip-hop artist August Alsina.
I wouldn't trade the time I spent with August. It was time well spent. A legacy and friendship I am grateful for. Grateful that he pulled me into his hurricane, into his vision.
This five part series I shot and produced for him back in 2018 was certainly a labor of love as he just released them on his YouTube channel after 2 years of post-production work. They have accumulated a few million views in the midst of headlines around his relationship with Jada.
When we shot it, it was my first time back in New Orleans. He furiously convinced me to go back in the midst of us both dealing with a lot of personal and professional pressure. I'm glad he persisted as it was the experience of a lifetime.
Our team captured incredible moments of family struggle, trauma, abuse, resilience, heroism, survival, and ultimately love guiding all that August strives for.
If you watch even a few minutes, you'll likely get hooked in as it shows a side of life that many may never see much less understand.
2 // #DearNurses – a COVID-19 mini documentary short produced by Dear World in partnership with the American Association of Critical Care Nurses
In May I went down to New Orleans and filmed critical care nurses in the midst of the pandemic. Full documentary short coming soon. It was special to document this once-in-a-lifetime crisis with my brother David Reece, long-time collaborators Abby Vo, Chris Alcazar, Alex Wiltz. Special thanks to Robert Fogarty, Dear World founder for bringing it all together.
3 // Other projects & RED Dragon-X update
In partnership with Andrew Yang's Humanity Forward, we found found 10 individuals who lost their income due to the pandemic and granted them $1,000 each as part of a interactive storytelling experience featuring Andrew Yang.
I've also updated my RED camera to the Dragon-X which essentially gives me access to a bigger version of the Dragon sensor and twice the frame rates. It's the camera Mr. Robot, Stranger Things, and Terrance Malick's new film "A Hidden Life" was shot on. We have been shooting the previously mentioned projects and others on my RED and I'm excited to have such an essential and powerful tool to be able to create with.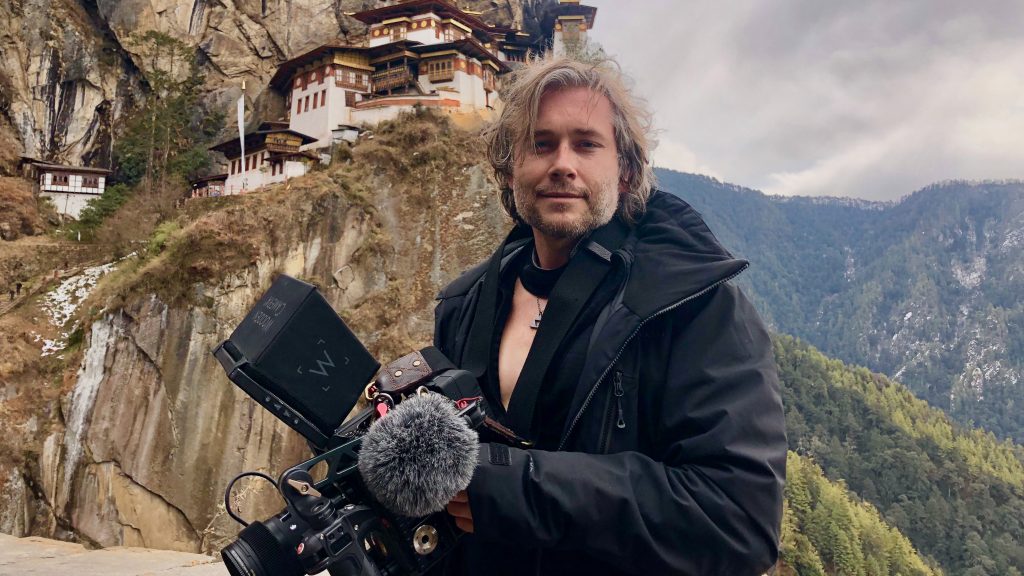 In for the remainder of 2020, I'm looking for 2-3 select brands, projects, or artists to lead product with. If you are trying to make the world a better place, reach out. I'd love some buy some time with you. If you are also a friend or family member who wants to say hey, reach out as well. I love you.
Still searching for my dent in the universe,
Benjamin Reece